Floral InterACTion – AFAA Convention October 2018
October 3, 2018

-

October 6, 2018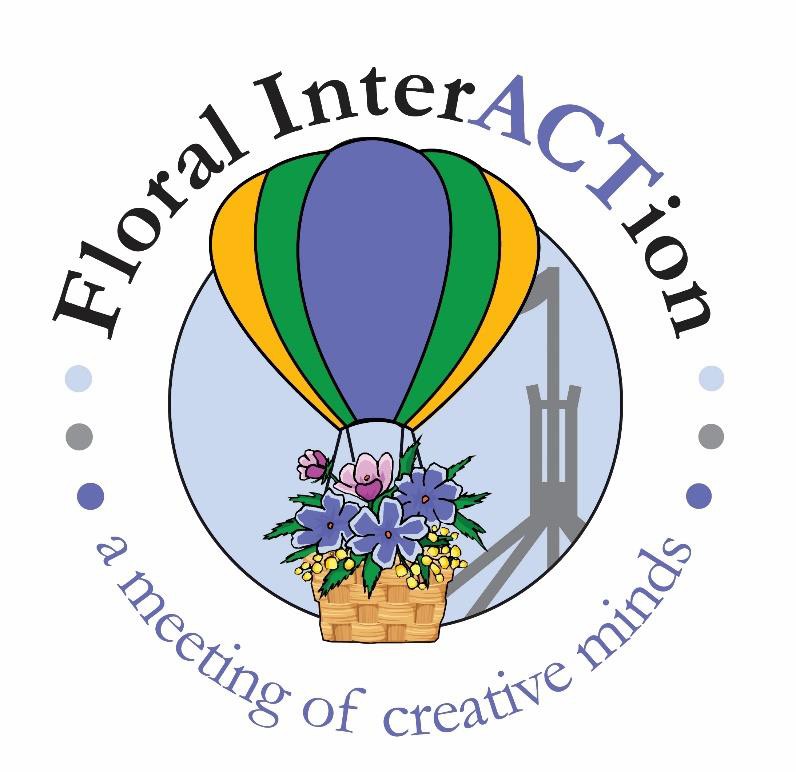 AUSTRALIAN FLORAL ART ASSOCIATION Inc.
Presents
The 2018 National Convention
Hosted by Floral Art Guild of the ACT Inc.
I have great pleasure in welcoming all those who are part of the floral arranging and design community to Canberra for the 2018 National convention, Floral InterACTion. Canberra is the nation's capital and is a vibrant city nestled within the scenic beauty of the Southern Tablelands. It is an easy drive from Sydney, the beautiful south coast beaches and the Snowy Mountains. October is tulip time in the capital which is another great reason to visit. Apart from Floriade, Canberra boasts many beautiful gardens including the stunning Tulip Top Gardens, just north of the city.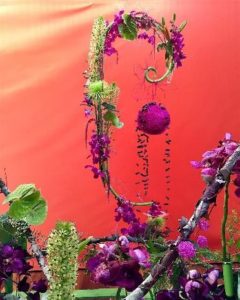 We are proud to welcome back to Canberra, Australian designer, Richard Go. Richard is a passionate floral artist sometimes referred to as "The Floral MacGyver" because he can spontaneously create complicated arrangements from available materials without using trade tools. Richard has been involved in many overseas events where his creative mind and meticulous eye for detail have seen him rise to fame on the international stage. His ideas for his demonstrations and workshops, passion for teaching and his flamboyant style are sure to entertain and inspire.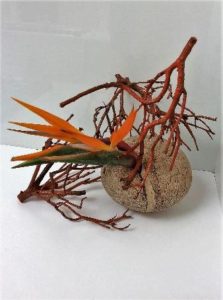 We are also pleased that renowned local Ikebana teacher and designer, Vesna Isik has agreed to join us. Vesna is a passionate Ikebana artist and has travelled the world developing her skills. She is a sought-after teacher who captivates her students with her engaging personality and willingness to "break the rules".
Please join us and take the opportunity to meet up with friends from the floral art world, have fun and learn some new skills. If possible, stay on to enjoy the local scenery, visit the National Arboretum and other attractions, sample the cool-climate wines and locally produced gourmet goodies, take a walk in the bush or simply breathe the fresh air.
Ngaire Gamack
President, The Floral Art Guild of the ACT Inc.
Message from the AFAA President
I would like to extend my best wishes to the committee members of The Floral Art Guild of the ACT Inc. ahead of the National Convention 2018 – "Floral interACTion". I look forward to catching up and meeting with many floral friends from around Australia, during the days of the Convention.
With Best Wishes,
Madhu Shah
President, Australian Floral Art Association
Download the registration, programme and competition details here.
GUEST DEMONSTRATOR – RICHARD GO
Richard Go is a floral designer, originally from the Philippines, who has made his home in Sydney. He is known for his ability to spontaneously create complicated arrangements from available materials without using trade tools. His works incorporate Filipino elements such as local handicrafts, woven baskets, twirling vines, cutting leaves of golden cane palms and shaping them. He believes that, "Wherever you go in the world, you'll always look back to where you started."
Richard Go refers to himself as a Botanical Architect. In his own words:
"A floral architect uses flowers to convey a message through styling and using receptacles. It's more lifestyle-oriented and suited to the venue or event. A botanical architect innovates from nothing. The field deals with structures, construction and horticultural materials. We use terms like cantilevers, hanging designs and use uncommon materials to create new forms and textures."
Richard Go holds a Diploma in Floristry from New Zealand Professional Florists, has been appointed by Smithers Oasis Australia Ltd. as their South West Asian Ambassador, presented educational programs at the American Institute of Floral Designers (AIFD) National Symposiums as well as representing Australia at the Tokyo Intl Flower and Garden Show, Singapore International Garden Festival, and in the USA.
DEMONSTRATOR – VESNA ISIK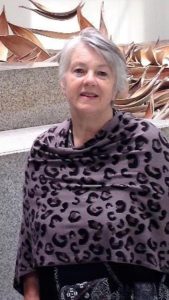 Vesna Isik is a well-known Ikebana designer and teacher who has made her home in Canberra. She travels extensively, to hone her skills and to bring new ideas and techniques to her classes. Vesna is a very sought-after teacher and demonstrator. When we asked her how she would describe herself, Vesna replied:
"That's a good question! How do I like to be described? Well, I am always described as a very enthusiastic teacher. I like to expose people to this beautiful craft for the sheer enjoyment of it. I have done commercial Ikebana for many, many years so have developed lots of shortcuts and I break a lot of rules. I keep it all simple and casual." Vesna Isik just loves to use containers that are a challenge. She invites you to bring along that "difficult" container that you never know how to use. With a little help from Vesna, you will be using it every day!
PROGRAM
TUESDAY 2ND OCTOBER 2018 – PRE-CONVENTION
3.00 pm – 7.30 pm: Staging of State Exhibits
4.00 pm – 7.30 pm: Registration
4.00 pm – 7.30 pm: Drop off and installation/staging of entries other than championship
WEDNESDAY 3RD OCTOBER 2018
8.00 am – 10.00 am: Registration (upstairs foyer)
8.30 am – 1.00 pm: Staging of entries other than championship
8.30 am – 11.30 am: Championship staging
11 am – 12.30 pm: Imposé classes 9 and 10
1.00 pm – Lunch (own expense) All day tea and coffee plus morning tea is included for exhibitors
1:00 pm– 1.30 pm: Judges' lunch and briefing
1.30 pm – 4.30 pm: Judging
6:00pm for 6.30 – 10.00pm: Macarthur Room Opening and welcome; cocktail party, presentation of prizes and Richard Go Demonstration (Antill Room).
THURSDAY 4TH OCTOBER 2018
8.30am – Maintenance of exhibits
8.30 am – 9.45am: Judges' debrief
10.30am – 6.00pm: Open to the public for viewing
10.00 am – 12.00 noon: Antill Room – Workshop 1 with Richard Go
12.00 noon: Lunch (own expense)
12.45pm – 2.45 pm: Antill Room – Workshop 2 with Richard Go
3.00pm – 4.30pm: Free workshop (title TBA)
5.00 pm – 6.00 pm: Judges' meeting
6.00 pm: Dinner (own expense, venue TBA depending on interest and numbers)
FRIDAY 5TH OCTOBER 2018
8.30am – 9.00am – maintenance of exhibits
9am – 4.00pm: Open to the public for viewing
10.00 am – 12.00 noon: Antill Room – Workshop 3 with Richard Go
1.00pm – 4.00pm: Antill Room – Workshop /Demonstration Vesna Isik
4.00 pm – 5.00pm: Dismantle exhibits
6.00pm for 6.30pm – 11.00pm – Friendship Dinner and State demonstrations
SATURDAY 6TH OCTOBER, 2018
9.00am – 12.00noon: AFAA meeting – venue TBA.
Download all the details here. Floral Interaction Schedule