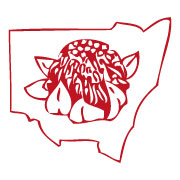 If you are interested in learning new techniques and trends in Floral Design, have a passion for using plant materials to create art forms in the many design styles used to express creativity (Modern, Traditional, European, Avant-Guard, Sculptural, Abstract), we would love to see you at one of our meetings.
The common thread and attraction is the love of our Art and the beautiful natural plant materials we use to express this art form.
As well as the monthly meetings of affiliated clubs and groups, NSWFAA conducts 4 weekends each year – February, May, August, October – at various locations around NSW. These weekends combine competition and education through demonstrations and hands on workshops with top floral designers. More details on our website www.nswfloralartassociation.org.au
Co Patrons –

Mrs Margaret Higgins, Mrs Doreen Winkley
Committee
NSW Floral Art Association Committee 2021/2022
President: Madhu Shah
Secretary (Meetings): Sharryn Place
Secretary (Correspondence): Deidre Hill
Treasurer: Mary Sweeney OAM
Committee Members: Gayle Robinson, Fae Gill, Carol McVeigh
Judges
NSWFAA Judges and Demonstrators travel all over the State, and Interstate, to share their love of Floral Art. NSWFAA has a panel of experienced, qualified Judges and trained Demonstrators who welcome the opportunity to go out into the community, visiting clubs and organizations, judging and demonstrating.
Judges contact: Mary Sweeney OAM