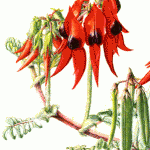 The Floral Design Council of South Australia Inc.is the State Body for Floral Art in South Australia. Founded in 1959 the focus of the Council remains on:
Encouraging a greater awareness of floral design in the community
Achieving the highest standards in Floral Design
Promoting uniform standards for the judging of floral design
Making known new developments in all forms of floral design
Currently there are 20 clubs affiliated with the Council:
Aldgate Friends of Flowers
Barossa Valley Floral Designers Club Inc
Blackwood Floral Art Club Inc.
Broken Hill Floral Art Club
Clare Valley Floral Design Club Inc.
Enfied Horticultural Society Inc.
Floral Art Club of Mt Barker
Gawler Floral Art Group
Kangarilla & Districts Floral Art & Garden Club
Keith Floral Art & Garden Club
Maitland & Districts Garden Club
Millicent Floral Art & Garden Club
Modbury & Districts Floral Art Club
Magill Lutheran Floral Art Group
Mount Gambier Floral Art Club
Pinnaroo Floral Society
S.A.Chrysanthemum & Floral Art Society
Strathalbyn Floral Society Inc.
Unley Floral Designers Club
Woodville Academy of Floral Design Inc.
Members from Affiliated Clubs are invited to attend Study Group, held quarterly, in February, May, August and November, for a day of demonstrations, workshops and socialising with floral art friends.
For details of your local club or enquiries relating to Floral Design Council of SA activities, please contact President Pat Golding
Judges
For information on Judges available for judging at Horticultural Shows and for demonstrations, please contact the Judges President  Alethia Quick