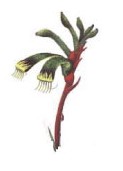 The West Australian Floral Art Society Inc. has been in existence for well over 60 years and is the recognised state body for floral art in Western Australia, operating under the auspices of the Australian Floral Art Association.
We strive to:
–    Cultivate an appreciation of flowers and
floral design.
–    Develop the skills of creative floral design
among members by friendly demonstrations
and periodic workshops.
–    Foster a friendly atmosphere to enjoy the
beauty of flowers.
For further information:  secretary@wafloralart.org.au or visit our website  http://wafloralart.org.au/